Key Takeaways from UC 2018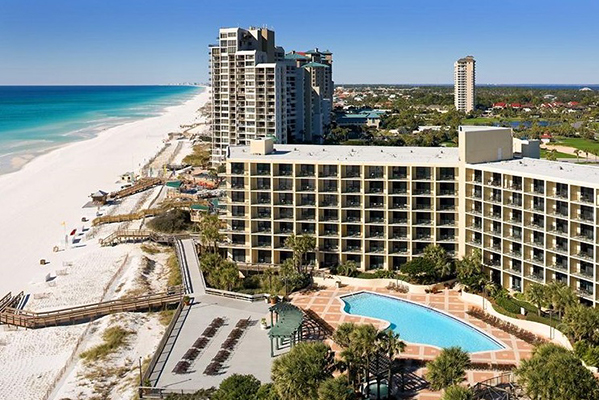 Another user conference has come and gone and, looking back, we couldn't be more pleased with how it went. More than anything, we're struck by the eagerness of our attendees to learn and participate, and by the sheer amount of knowledge that was shared.
From small co-ops to large utilities, from water to electricity to gas, delegates from around the globe gathered in Destin, Florida for the 2018 Survalent Global User Conference.
UC2018 kicked off with two days of training. We're committed to making it easy for our customers to  understand what our applications can do and how to get the most out of them. This year, attendees were able to pick and choose from an array of sessions from four training tracks. Whether they were relatively new to the application, were looking for refresher training, or wanted to learn about applications they're considering, there was something for everyone. For those first two days, it was 'roll up your sleeves and get hands on' for attendees as they engaged with our SCADA, Outage Management System (OMS), and Distribution Management System (DMS) applications. By end of day Tuesday, everyone from beginner to advanced walked away with a full reservoir of tips, tricks, and new skills to optimize the use of their Survalent applications.
The next two days were jam-packed with customer presentations, panel discussions, Q&As, and partner presentations. Steve Mueller, president and chief executive officer of Survalent, set the stage for an informative conference with highlights of the company's initiatives and achievements in 2018. This year saw the launch of StationCentral, our substation automation solution, our Transmission State Estimation and Historian applications, and the revamped My Survalent Customer Support Portal designed to better support our customers. One achievement Steve called out – an achievement we're extraordinarily proud of year after year – is our exceptional customer satisfaction rate which has held steady at 98.6% since 1983.
Next, our chief technology officer, Young Ngo, discussed trends in the utility industry, including the:
Worldwide transition to clean energy, the rise of unlikely competitors to the utility industry, and the unstoppable growth of distributed energy resources
Rapid pace of change and the resulting shifting business model
Need for grid modernization
These trends proved to be recurring themes throughout the conference. Customers and partners shared how Survalent solutions helped them adapt and position themselves to overcome the challenges and maintain reliability, safety, and customer satisfaction during what is likely the most tumultuous period faced by the utility industry in a century.
John McClean, vice president of centralized operations at Alectra Utilities, delivered an insightful keynote speech in which he described the utility's journey to ADMS – a journey many utilities can relate to in these changing times. John's contribution as keynote speaker was doubly relevant for many utilities. Not only did he speak of the need for utilities to embrace ADMS as a means of delivering on today's market expectations, the utility's formation from the merger of  4 utilities was also a topical point in an industry seeing consolidation as an opportunity to reduce costs, improve customer service, increase the safety and reliability of electrical supply, and enhance emergency response capabilities.
Our interactive OMS and FLISR panels continued the theme of peer-to-peer knowledge sharing. Customers who have implemented our applications were ready and willing to share their unique insights on all aspects of their journey, including vendor selection, implementation process, and results and lessons learned from using it.
This ability to gain practical, real-world insight from other utilities is one of the most appreciated aspects of our user conferences. Attendees learned about how SCADA, OMS and DMS applications can support the integration of new energy sources into their grid. They heard a large utility describe their experience in creating a renewable energy control center and learned important considerations they should note in their own move toward a smart grid.
Customers looking to modernize their grid by expanding beyond SCADA learned how other customers are investing in technology to better serve their customers while simultaneously driving greater operational efficiency and cost reduction. They gained practical insight into how:
SCADA and DMS enables utilities to embed customer-centric best practices and improve reliability indices
Integrating GIS with SCADA improves accuracy and supports an ADMS initiatives
Converting RTUs to IEDs delivers tangible productivity and accuracy benefits
Protection Settings Manager can automate and optimize their control room
(Learn how Central Georgia EMC cut its outage times in half with SurvalentONE FLISR.)
Equally pleasing to the turnout and in-session participation was the amount of networking we saw amongst utility and industry attendees throughout the week. Customers were engaging in meaningful conversations about methods, applications, and features they use to solve their data acquisition, distribution, and outage management challenges. These interactions helped them uncover new ways that utilities similar to them were using the same technology to improve reliability and increase the value of their ADMS investment.
Don't want to miss out on next year's UC? It's not to early to be thinking about it – click here to join our invitation list to receive emails when details come out.