Heading to the 2022 DISTRIBUTECH in Dallas, Texas?
Visit us at booth #2137 to meet the Survalent team and see demos of the SurvalentONE ADMS suite.
Survalent is the most trusted provider of SCADA and advanced distribution management systems (ADMS) for electric, water/wastewater, renewable energy,  gas, and transit utilities across the globe. Learn why more than 700 utilities in 40 countries rely on the SurvalentONE platform to effectively operate, monitor, analyze, restore, and optimize their operations. Our integrated applications help our customers improve operational efficiencies, customer satisfaction and network reliability. Our comprehensive substation automation solution, Survalent StationCentral, delivers advanced control and monitoring for enhanced network performance and protection.
If you need a FREE pass for the exhibitor floor, please use our guest pass:
Want a private meeting or demo? Click the button to schedule a meeting.
Demo Theater Presentations
Better Manage DERs in your Network with SurvalentONE ADMS

Time: Monday, May 23, 10:30 am to 11:00 am
Time: Monday, May 23, 4:30 pm to 5:00 pm
Time: Tuesday, May 24, 10:30 am to 11:00 am
Time: Tuesday, May 24, 4:00 pm to 4:30 pm
The growth of distributed energy resources have caused a paradigm shift in consumer behavior, participation in generation, grid services, and supply. In this 20-minute presentation, you'll learn how you can leverage your ADMS and the Survalent DERM Engine to improve visibility, forecasting, participation arbitrage, and grid elasticity to:
Bring DERs into your network without sacrificing reliability
Improve grid reliability in the face of outages
Provide innovative new energy services to customers
Support power quality and demand management initiatives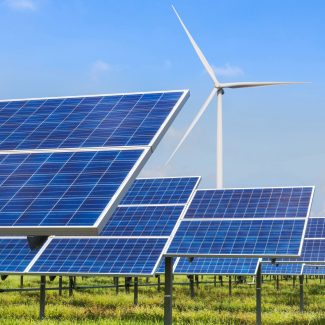 Leverage your SCADA System to Deploy Advanced Applications for Distribution Grid Management

Time: Monday, May 23, 11:30 am to 12:00 pm
Time: Monday, May 23, 3:00 pm to 3:30 pm
Time: Tuesday, May 24, 11:30 am to 12:00 pm
Time: Tuesday, May 24, 3:00 pm to 3:30 pm
Discover how ADMS applications can help you minimize downtime using grid automation, more efficient field operations, and access to critical real-time data. This interactive 20-minute presentation will demonstrate how ADMS control room applications, including FLISR and OMS, working in concert with mobile devices, can help you:
Improve situational awareness and decision-making
Increase efficiency inside and outside the control room
Improve safety
Rapidly identify faults and outages
Restore power to large areas of the network within seconds and to your entire network more quickly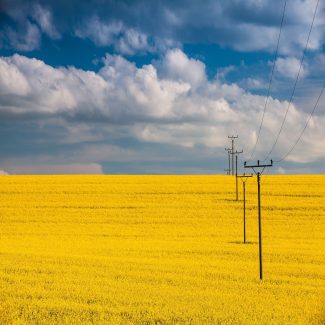 Address Today's Needs and Tomorrow's Challenges with SurvalentONE SCADA
Time: Monday, May 23, 1:30 pm to 2:00 pm
Time: Tuesday, May 24, 1:30 pm to 2:00 pm
Time: Wednesday, May 25, 9:30 am to 10:00 am
Time: Wednesday, May 25, 11:00 am to 11:30 am
The changing utility landscape, frequency of intense weather events, addition of new energy sources, and digital-savvy customers have forever changed the way utilities operate. It's critical that utilities choose a SCADA that is flexible, scalable, highly interoperable, and cost effective – a SCADA that seamlessly integrates with advanced ADMS solutions for future grid modernization. In this 20-minute demonstration, you'll learn how SurvalentONE:
Enables you to easily manage and expand the SCADA system
Increases situational awareness
Minimizes outages with a self-healing grid
Facilitates peak demand response