Heading to Electricity, Distribution, Information Systems and Technology (EDIST) this year?
Visit us at booth #65 to meet the Survalent team and see demos of the SurvalentONE ADMS suite.
Survalent is the most trusted provider of SCADA and advanced distribution management systems (ADMS) for electric, water/wastewater, renewable energy,  gas, and transit utilities across the globe. Learn why more than 700 utilities in 40 countries rely on the SurvalentONE platform to effectively operate, monitor, analyze, restore, and optimize their operations. Our integrated applications help our customers improve operational efficiencies, customer satisfaction and network reliability. Our comprehensive substation automation solution, Survalent StationCentral, delivers advanced control and monitoring for enhanced network performance and protection.
Want a private meeting or demo? Click the button to schedule a meeting.
What, Why, and How: Executive Insights from Canada's first community-wide smart grid initiative
Tuesday May 30 at 1:30 pm, Markham Ballroom B
In 2021, PUC Distribution (PUC), owned by the City of Sault Ste. Marie, received Ontario Energy Board approval for a $34-million smart grid initiative. Join this session to learn why Robert Brewer, CEO of PUC, believes this project will be a game changer in how Canadian utilities think about smart grid systems.
PUC's smart grid builds on the utility's existing ADMS platform, adding advanced applications like Fault Location, Isolation, and Service Restoration (FLISR) to reduce the extent and duration of outages, and Volt/VAR Optimization (VVO) to improve energy efficiency and reduce customers' energy costs.
Attendees will learn how the community-wide smart grid will help PUC expand their service offerings, attract new commercial customers, and increase the reliability, efficiency and resiliency of their local electric network. They will hear how PUC accessed NRCAN funding to support the project, and will gain insights into the project execution to date, including how PUC is working with the project partner and vendor to implement the technology.
Speaker:
PUC Distribution (PUC)
Lessons learned:
The business drivers and benefits of a community-wide smart grid
Insights into applying for government funding and lessons learned to date on
smart grid project execution
Why Sault Ste. Marie's smart grid is considered a game changer for the industry, and how it increases reliability, efficiency, and resiliency of the local electric network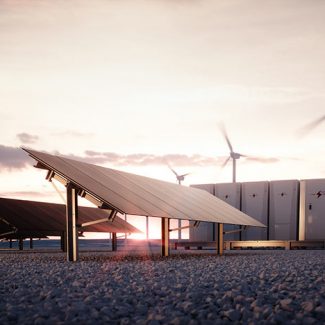 Migrating to UNM: InnPower
Tuesday May 30 at 2:25 pm, Markham Ballroom A
The new Utility Network Model (UNM) promises utilities the ability to model their infrastructure more comprehensively, improve integrations and real-time data flow, streamline workflows, and create a digital twin. As utilities consider migrating from their existing modeling structure to UNM, they must prepare for challenges with data readiness and upgrades to their GIS (Geographic Information System) infrastructure and Advanced Distribution Management System (ADMS). In this session, InnPower will discuss their rationale for switching to UNM, the benefits experienced, and lessons they have learned regarding the process and application during and after adopting UNM.
Speakers:
InnPower
Morteza Mirkeshmiri, Manager - Stations, Planning, and Asset Optimization
Mike Bickers, GIS Technician
Learning Objectives:
How utilities can prepare for challenges with data readiness and upgrades to their GIS infrastructure and Advanced Distribution Management System (ADMS).
InnPower's rationale for switching to UNM and the resulting benefits.
Lessons learned during and after the adoption of UNM.