5 Reasons You Need an Offline Development Environment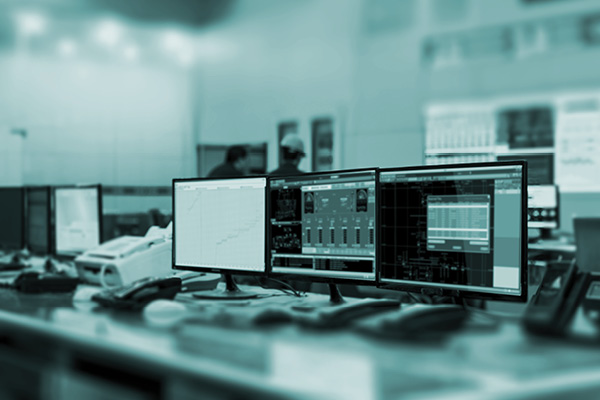 Did you know that human error is responsible for 70% of all data loss? That's a particularly disturbing statistic for the utility industry, when administrators import data from other systems and update the database and graphics on a daily basis. Luckily, you can mitigate and even eliminate the risk of user error and data overwrites with an offline development system.
Here are 5 ways an offline development system can help your utility:
1. It's a safety net for your system, assets, and your administrators
From accidentally opening a breaker to importing errors from your GIS, updating your live system can introduce errors that lead to momentary or sustained outages. With an offline development system, you can maintain uninterrupted operations while making changes and test them before taking them live. This helps you protect your assets from damage, improve the key performance metrics of the utility, and reduce the stress of making untested and unreviewed changes to the live system.
2. You can quickly and safely bring new administrators up-to-speed
With an offline copy of your actual environment, you can train new administrators more quickly, reduce the learning curve, and be confident in their understanding of your network. You can improve the safety of your employees and the public and allow your new administrators to work confidently from their first day in the live system.
3. More uptime = happier customers
Any opportunity to prevent an outage is an opportunity to keep your customers on your side. Never discount the power of disgruntled customers -- today's consumers have a low tolerance for outages and they aren't afraid to broadcast their dissatisfaction via social media. An offline environment can help you avoid preventable outages caused by errors and keep your KPIs high.
4. Keep a record of system changes
With an offline project development system that includes audit and journaling capabilities, you can stay on top of who's making changes in your system and what those changes are. This includes the ability to track and document errors that were corrected in imported data and the approval of changes to your database and graphics before they were published to your live production system.
5. Increase efficiencies to save money
One of the most reliable ways to save money is to improve operational efficiencies. With a system of checks and balances enabled by an offline development system, you can eliminate lost revenue from outages caused by errors, as well as the cost of overtime wages to fix those errors. Instead, you can focus your resources where they're most effective. The savings add up quickly.
To learn more about Survalent's Project Development System, visit www.survalent.com.