Can A 2-Hour Outage Last Just 20 Seconds? You Bet It Can.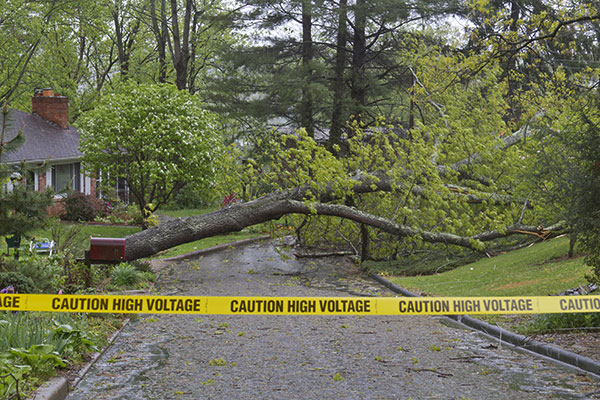 That's the magic of a self-healing grid. Thanks to advancements in distribution automation, what would normally be a sustained outage can now be just a flicker of the lights.
The secret is deploying Fault Location, Isolation, and Service Restoration (FLISR) and Loss of Voltage (LOV) applications on your distribution network. With FLISR and LOV, utilities can automatically reroute power around a fault to restore power to the majority of affected customers in just seconds.  It's so fast that customers might not even have time to get to the phone to report the outage before the power is back on.
That's the difference maker.
When faults occur and the power goes out, every second counts. Even the most patient residential customer is anxious to get back to their TV show, charge their phone, and make dinner … essentially to get their day back on track.
And then there are commercial customers, who are even less forgiving of outages. Lost power is lost revenue. 98% of organizations surveyed by ITIC reported losses of more than $100,000 for a single hour of downtime and 81% reported losses of more than $300,000. Needless to say, commercial customers want nothing more than to get their machines up and running, their workers back on the job, and their production schedules back on target.
Therefore, you need to maximize uptime to keep your customers satisfied. Since you can't control the storms, accidents, and animals that cause the majority of faults, the next best option is to minimize their impact and duration.
How does FLISR and LOV work?
SurvalentONE FLISR is triggered when a device locks out. In automatic mode (the fastest mode) it isolates the faulted area and automatically re-routes power to restore customers upstream and downstream of the isolated area. To prevent more faults, FLISR determines that adjacent feeders have enough capacity to pick up the load before transferring it. In semi-automatic mode, the FLISR application creates a switch order that isolates the fault and provides service restoration around the isolated area. An operator must approve and execute the switch order. Some utilities use semi-automatic mode to help their operators gain comfort and confidence in the actions of FLISR and LOV before switching to a fully automated solution.
SurvalentONE LOV monitors the network for sudden voltage drops at the substation. LOV is triggered when the feeder appears to be energized but the voltage drops below a pre-defined threshold. It automatically isolates the loss of supply, determines that adjacent feeders have enough capacity to pick up the load, and transfers power to restore customers downstream of the isolated area.
What does that mean for you?
With FLISR and LOV in your network, you can dramatically increase uptime to:
Improve power availability and reliability indices
Attract and retain commercial and industrial customers
Increase revenue and decrease operational costs
Comply with regulatory standards for uptime
To learn more about SurvalentONE FLISR and LOV, click here.