Not everything is better with a human touch. You need automation.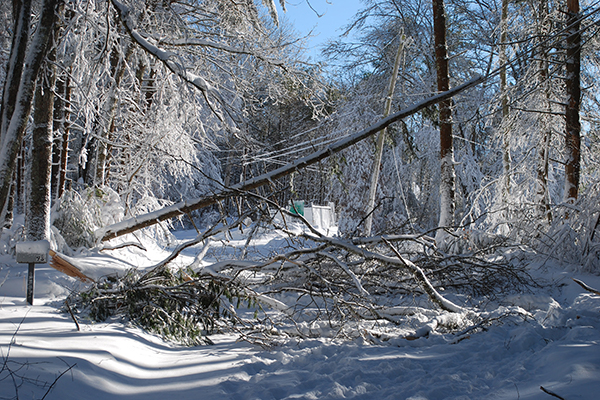 You might have heard that a human aspect makes a company better. Although that might be true in most cases, for electric utilities facing massive storms, nothing beats automation. A control room can feel like a war zone during storms. It's even worse if there's a shortage of power to meet customer demand. Trying to juggle outage restoration activities, monitoring substations, and handling dispatch is a huge task already. If you must shed power load manually on top of it all, it may just be too much.
Do you know what is needed at these times? Automated Rotational Load Shedding (RLS).
When customer demand exceeds the generated power, utilities need automatic demand response management for better system stability and optimized power distribution. As utilities in the southern United States discovered in February of 2021, nothing beats a well-functioning load shedding software that is reliable, works on auto mode, and runs smoothly with minimal oversight, producing a controlled rolling blackout on demand.
With SurvalentONE RLS, you can automate load shedding in predefined network sections for consecutive, non-overlapping periods of time, and prioritize critical areas like emergency services or hospitals so they're the last to shed power. You may even decide to exclude important sections of your network from load shedding – the choice is yours.
Concho Valley Electric Cooperative received quite a bit of positive feedback and gratitude from members by maintaining a consistent and predictable load shed schedule during massive winter storms.
While many utilities struggled to manage the unprecedented electricity demand brought on by winter storms in the Southwestern United States, Concho Valley EC in Texas was more than prepared with SurvalentONE RLS implemented and ready to activate.
When ERCOT, the organization that operates the Texas electrical grid, mandated massive load shedding, Concho Valley EC immediately activated load shedding with a 15 minute off rotation throughout its grid. Since the utility had pre-configured the system upon implementation, all they had to do was define shed targets and the scheduled start/stop time. This saved precious minutes when time was of the essence. "We were ready to start RLS as soon as we received word to shed load," says Dustin Brown, Director of Engineering & Operations at Concho Valley EC. "Having the means to do automated rotational load shed meant we could handle other immediate tasks at hand while only needing to keep an eye on the RLS. "
The most complex part of implementing continuous rolling blackouts in the case of power shortages is the analysis, switching operations, and constant vigilance to ensure the load shed is rotated evenly among different network regions. This means long hours and grueling manual work for operators who are already exhausted from managing the network through the storm and for CSRs dealing with disgruntled members.
Luckily for Concho Valley EC, SurvalentONE RLS took care of de-energizing and re-energizing different portions of their distribution grid on schedule for 3 days straight, automatically keeping the total demand within the available supply. While one operator kept an eye on the application during rotations to ensure that there weren't any communication failures preventing load shedding, he was able to continue with storm-related activities between intervals (and grab some much-needed rest every so often as well!) Dustin Brown estimates that the utility would have needed at least 2 more full-time operators to manage the load shedding manually, if it weren't for RLS.
"Our members really benefited from the predictable and consistent power rotation schedule for short durations. While running RLS, even when we were shedding the most load, a 15-minute outage every hour meant that homes had a better chance at staying warm and had an easier time recovering. This wouldn't have been possible if we shed loads manually." Dustin Brown, Concho Valley Electric Cooperative
Interested in learning how Rotational Load Shedding can help you better manage mandated load shedding operations? We're happy to answer your questions.