Put the 'control' back into your control room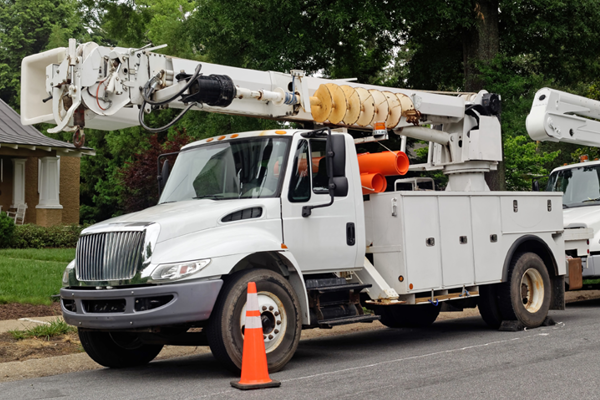 It's a challenging time to be a utility. Severe weather events are increasingly common and technology is placing more demands on your utility than ever before. At the same time, customer expectations for reliable power have never been higher.
We thought we'd share some insights on how the advanced features of our ADMS software can help you ensure a safer, more reliable power supply to your customers. Over the course of several posts, we'll explore the upgrades and benefits of:
FLISR (fault location, isolation, and service restoration)
DVR (dynamic voltage regulation) and Power Factor Control
OMS (outage management system)
SmartVU graphical user interface
PDS (product development system)
Data Forwarding
Minimize the duration and impact of outages
When outages happen, your first priority is to restore power as quickly as possible to as many people as possible. But it can take hours to manually locate the problem and restore power.
FLISR is the solution.
With SurvalentONE FLISR, you can pinpoint fault locations, isolate them, and automatically reroute power to as many customers as possible in just seconds – potentially before they even notice. (Learn how Central Georgia EMC used SurvalentONE FLISR to cut its customer outage times in half.)
Our latest release builds on the existing benefits of SurvalentONE FLISR to deliver:
More control, efficiency, and flexibility for operators
Enhanced data and visibility to increase responsiveness and improve decision-making
Efficiently restore service to more customers
Increased field crew safety and productivity
Choose the optimal restoration option
When faults occur, there's no time to waste. Operators need access to complete and accurate data to quickly detect faults and respond accordingly.
This was the driver behind the enhanced power flow study option in our load transfer analysis. Operators can simulate the effects of closing a tie once a viable backup feeder is identified and review the computed phase voltages, currents, and losses on the entire distribution network. Armed with this data, your operators can better detect system problems, including overloads and voltage violations, and more accurately assess line losses before taking action.
Minimize the number of affected customers with second pass analysis capabilities
No matter how prepared you are, outages happen and even the most understanding of customers want their power back on quickly.
With SurvalentONE FLISR's new second pass analysis option, you can minimize the number of affected customers right away. Once the first pass is completed, you can immediately perform analysis to identify additional recoverable areas based on the reconfigurations made in the first pass. The result? Your field crews can focus their efforts where they're really needed and you can help maintain the lowest possible reliability indices.
Increased field crew safety
Field crews work under some of the most perilous conditions; accordingly, we're always looking for ways to enhance their safety during maintenance and restoration efforts. In this new release, we've added support for additional hot line tags (HLT): do nothing with them, treat them like a normal tag, disable FLISR on a feeder if an HLT is applied on it, or perform FLISR operations on segments of the feeder that do not have HLT applied. As a result, crews can manually disable FLISR to whatever extent they feel necessary to complete their work safely.
If you have questions or want to leave feedback for the team, share your thoughts below. We'd love to hear from you.
Young & the Product Management team
As Chief Technology Officer, Mr. Ngo is responsible for delivering the company's technology, product vision, strategy, and roadmap.
Prior to joining Survalent, Mr. Ngo served as President & CEO at Kinetics Solutions where he oversaw the company's vision and strategy, product commercialization, strategic partnerships, and operations. He also held leadership positions in the power management and advanced magnetics manufacturing industry for Kinectrics Inc., and Honeywell international Inc.
Mr. Ngo holds an Executive Master of Business Administration, Marketing/Finance from Columbia University. He also holds both a Master of Science, Electrical Engineering and a Bachelor of Science, Electrical Engineering from Stevens Institute of Technology.