Remote ADMS Implementations – Myth or Reality?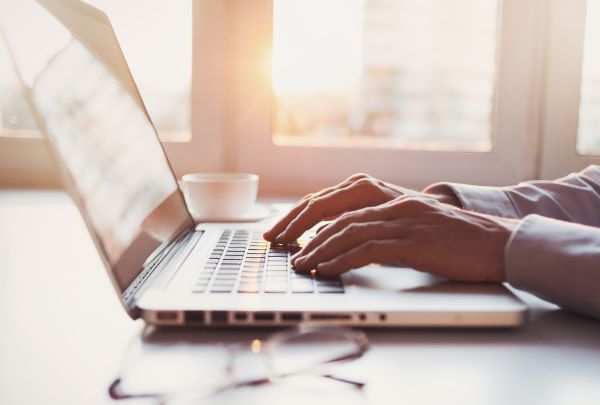 Pandemic response measures have had a massive impact on SCADA, Outage Management System (OMS), and Distribution Management System (DMS) application implementations and upgrades. In cases where vendors are restricted from coming onsite, many utilities have had no choice but to put their systems projects on hold.
This isn't the case for Survalent projects. Did you know that Survalent can implement and support all of its ADMS applications remotely, without the need for an onsite presence?
You might be skeptical. After all, 100% remote implementations are not a service offered by any of the other major ADMS suppliers. So how do we do it? We sat down with Survalent's in-house expert and Manager of Project Delivery, Joe De Filippis to get the details.
1. Are remote services a new offering provided by Survalent? What do these services encompass?
Joe: We've offered remote services for the past 5 years. Remote services encompass a wide variety of needs for our customers. We can upgrade their ADMS software, validate system performance, implement new applications, update their system database and graphics, and provide system commissioning and training.
2. Does Survalent's implementation methodology change for remote implementations?
Joe: Our implementation methodology does not change for remote implementations! A successful implementation requires coordination and cooperation between Survalent and our customer's teams to ensure all activities are completed on time. While the tools used for coordinating activities are different for remote implementation, the overall implementation methodology does not change.
Our implementation methodology starts with scheduling the implementation services. We host conference calls with the customer to outline the activities that the customer needs to complete prior to starting the implementation. For example, all hardware needs to be installed, networking needs to be configured, communication channels to the field devices need to be available, and VPN access for the Survalent team needs to be established.
We provide an agenda of the day-to-day activities for both Survalent and the customer so that the customer can plan appropriate resources required during the implementation period.
VPN access for the Survalent team can be direct to the production system, or to an intermediate secure gateway. If VPN access is not available, we can use other channels such as video conferencing.
Once the implementation services have begun, daily video conference meetings will be held to coordinate activities. Each morning, we'll host a video conference meeting to review the tasks for the day. Then, at the end of each day, we'll host another video conference meeting to recap the activities of the day and to review the agenda for the next day. After the recap meeting, we'll also provide a daily summary report.
3. What does a customer need to ensure we can carry out a successful remote implementation?
Joe: The customer needs to ensure the hardware, field devices, networking, and VPN access are installed and configured prior to starting the implementation services. The customer also needs to ensure their resources are available for the activities planned each day. It's important to remember that the customer may need to have staff onsite to configure and test field devices (RTUs, IEDs, etc.). However, if remote access to the devices is available, this may not be required.
4. How long does remote implementation take from start to finish?
Joe: The duration will vary depending on the specific scope of work, but there's minimal difference in the amount of time needed between onsite services and remote services.
5. What are some of the challenges involved in remotely implementing ADMS and how does Survalent solve them?
Joe: Most of the challenges found during the implementation of ADMS applications are related to communication issues with field devices. So, really, the challenges involved with remotely implementing ADMS are no different than being onsite. We have several tools to diagnose communication issues with field devices, and we proactively work with the customer to identify and fix any communication issues. If any issues are discovered, we'll take the lead and coordinate video conference meetings with the appropriate customer departments to review our findings, and explain the actions required by the customer to solve the issue.
Interested in discussing how our remote services can help keep your 2020 upgrades and grid modernization plans on track? Click here and a Survalent team member will be in touch.