Restore Power In Your Network During Outages And Storms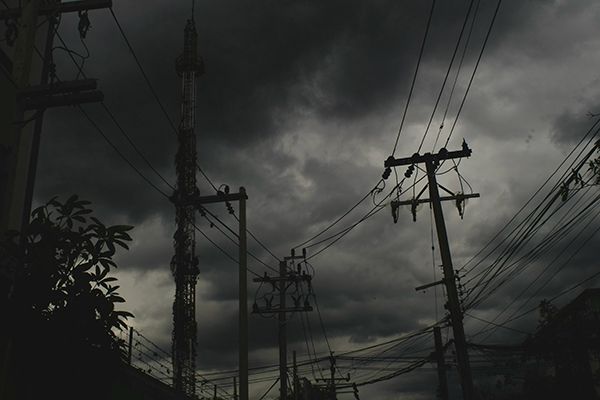 Outages are an undesirable and unavoidable part of maintaining a distribution network. When they occur, utilities leveraging older ADMS can often find themselves fighting an uphill battle. Older ADMS software with restricted functionality can inhibit restoration operations and increase downtime, leaving customers in the dark and unhappy.
Utilities can also feel the strain of longer downtimes from their commercial and industrial customers, who have no patience for the revenue hits they sustain from longer service disruptions.
However, with a modern ADMS, utilities can locate outages, respond to them quickly, and restore power faster, keeping the network operational and – most importantly – customers happy.
Central Georgia EMC fought back against storm-based outages with a new ADMS
After careful analysis of their outage statistics versus their peers, Central Georgia realized that they needed to move on from their existing ADMS. Boosting service reliability and reducing outage downtimes — especially in the aftermath of a storm — were among their top priorities.
Georgia's storms and high winds can be devastating. As a result, a very small number of outages caused the majority of Central Georgia's downtime. To improve reliability for homes, schools, and businesses, and to deliver the minimal outage times required by their commercial and industrial customers, the utility decided to invest in upgrading their grid.
Central Georgia determined that a centralized Fault Location, Isolation and Service Restoration (FLISR) solution was the most efficient option. It would provide a quick and accurate diagnosis, isolation of the damage caused by the fault, and accelerated restoration of services to the majority of customers, which would dramatically reduce outage time.
Since implementing FLISR, Central Georgia has reduced their downtime by 50%. Their system average interruption frequency index (SAIFI) dropped by 32% in the first year. Their system average interruption duration index (SAIDI) decreased from 130 minutes to 65.8 minutes within two years. In addition, Central Georgia estimates that field crews spend 20% less time restoring outages, which has both improved productivity and reduced overtime costs. (Read the Central Georgia EMC story here.)
This is how Mid-Ohio reduced its outage time by 64%
Mid-Ohio Energy Cooperative's 8,200 meters are distributed along 1,300 miles of line. It can take hours for field crews to identify faults, which means even minor glitches can become sustained outages. Mid-Ohio realized that centralized SCADA with web access could enable crews in the field and office to have access to the entire network, no matter where they were.
After commissioning SurvalentONE SCADA, the duration of Mid-Ohio's outages decreased markedly decreased, which they've attributed to empowering field crews to remotely monitor and operate network devices such as breakers and switches instead of having to drive to the physical location.
The utility subsequently implemented OMS, enabling customers to report outages by phone, through an app on their mobile device, or via the utility's outage portal. Through integration, the OMS directs the AMI system to ping all of the meters on that circuit, uses the meter readings to accurately determine the location and extent of the outage, and displays the information for field crews.
As a result, Mid-Ohio has been consistently recognized as one of the five utilities in the state with the lowest annual outage times. Their SAIDI dropped from 128 minutes in 2009 to 46 minutes in 2016, a 64% decrease. They've also achieved their highest-ever score on the American Customer Satisfaction Index (ACSI) – an impressive 87 – which they believe relates to implementing SurvalentONE SCADA and OMS. (Read the Mid-Ohio story here.)
In the next featured article in our ADMS series, we'll discuss ADMS capabilities that enable you to manage peak loads, optimize asset utilization, and improve reliability.