Tips & Tricks for optimizing alarms in SurvalentONE SCADA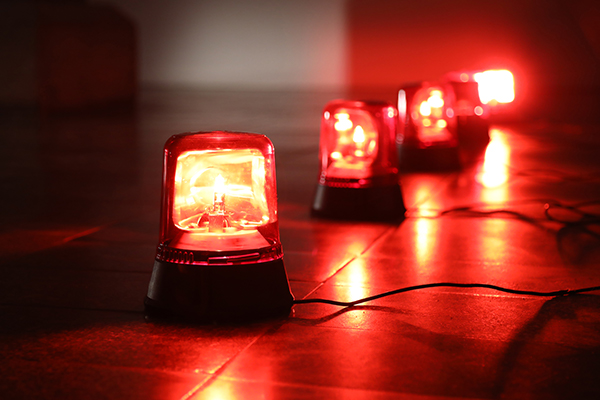 Whether it's an open circuit breaker or a tree on a line, unplanned issues are always going to crop up in utility operations. In these situations, time is of the essence to identify issues and keep the grid operating as normal.
That's where alarms come into play. The SurvalentONE ADMS platform provides robust alarm capabilities that ensure your control room operators are always aware of issues and able to react quickly to abnormal conditions. In today's blog, I'll share some tips to help you use our alarm capabilities to your best advantage.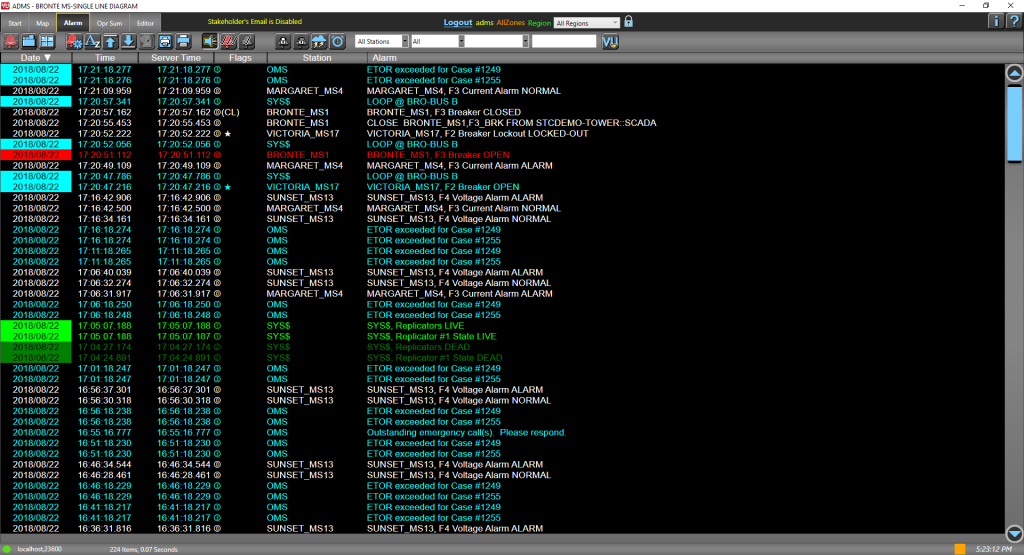 Alarms in SurvalentONE SCADA
SurvalentONE SCADA provides a number of configurable alarms out of the box. When an alarm is triggered, SCADA records the date, time, and priority; the ID of the associated point and its status; and additional information operators can use to assess the situation.
For example, when an alarm is triggered due to a change in a status point, any associated meter point's value can be captured as well. When an analog point experiences a limit violation, the alarm can contain the point's current value as well as the value of the limit that was violated.
Alarms in SurvalentONE SCADA are highly customizable to help operators react quickly and appropriately. You can configure:
Alarm priority – 11 different priority levels let you quickly identify the importance of the alarm.
Behavior on the alarm list – Alarm notifications can be momentary, meaning they are removed from the alarm list once they're acknowledged, or they can be sustained, staying on the list until the point's condition returns to normal. In both cases, you can define the length of time notifications stay on the list in SmartVU before being removed.
Message formatting – The content in messages can include detailed information about the issue and its location to help operators take action immediately.
Color and behavior of the color – Alarm notifications can be displayed in different colors to indicate, at a glance, their priority and type (i.e. momentary or sustained). Colors can change, if desired, to indicate if they have been acknowledged or remain unacknowledged.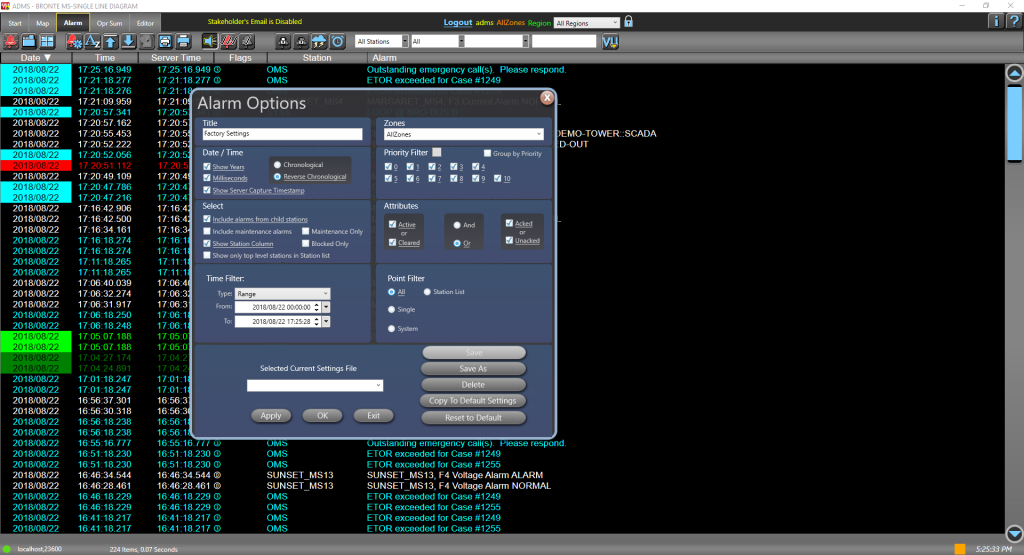 Insider's Tip # 1
Quickly filter alarms in SmartVU by dragging any point from the map and dropping it on either the Alarm or Operator Summary tab to see the alarms for that point only. Alternatively, right-click on any point to see a list of alarms by that point and station.
Ensure parameters reflect conditions
Sometimes, parameters need to be dynamic. Seasonal weather patterns, for example, may require an analog point's minimum and maximum limits to change throughout the year.
With alarm limit matrices, you can be confident that alarms are triggered only when appropriate. Alarm limit matrices are tables you can create in Survalent Explorer that set out different minimum and maximum thresholds. Simply define thresholds once, then choose the appropriate matrix from a dropdown menu in the point. If you have Command Sequencing, you can quickly write a program to switch matrices on a point on a specified date.
Reduce distracting chatter
No one likes a chatter bug. The Anti-Chatter Filter lets you focus on issues that matter by eliminating noise from status points providing frequent or incorrect status changes. Simply choose the appropriate action like blocking alarms, set timing parameters, and then assign the appropriate anti-chatter filter to any desired point.
We also offer optional, add-on applications to enhance SurvalentONE SCADA's alarm capabilities.
Ensure fast, consistent responses
When it comes to speed and dependability, you can't beat automation. With Task Activation, you can ensure the right actions are taken as soon as possible when specific alarms occur.
Task Activation requires Command Sequencing, an easy-to-use, high-level programming language that lets you define and execute programs using database points as variables. Using Command Sequencing, you can write a script to set a specific task in motion, then select this sequence from the Task Activation dropdown in the Alarm tab of each point in Survalent Explorer. For example, you might want to alert operators with a pop-up message when a point enters alarm mode if there are conditions such as construction that could be triggering the alarm.
Unattended doesn't have to mean unmonitored
Unfortunately, abnormal conditions don't respect business hours. With Remote Alarm Annunciation, you can ensure your operators are always on top of critical issues even when they're away from the control room.
Using Remote Alarm Annunciation, you can associate alarm priorities with recipients, specify the method of notification, and determine when the system should be active. Operators will then be notified when alarms are triggered by email, text, phone, page or SNMP trap message. Transmissions will be repeated until acknowledged with a password.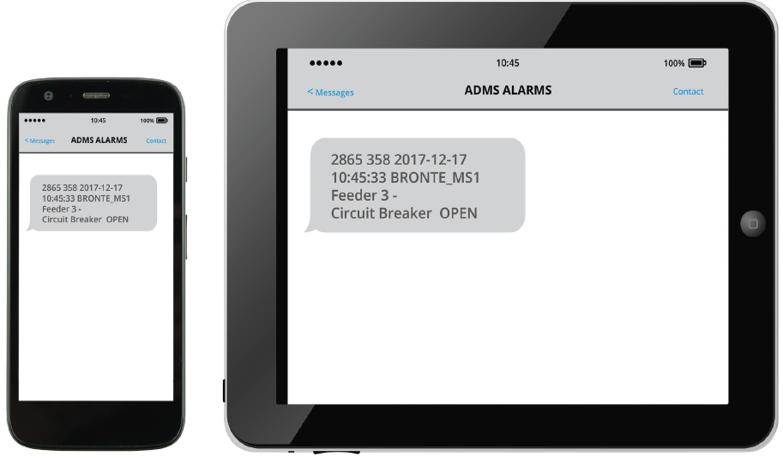 Insider's Tip #2
You can set an annunciation delay to let any operators in the control room acknowledge the alarm before notifications are sent to remote operators.
Group alarms for optimal efficiency
Alarms can have a domino effect – once one alarm is activated, all dependent points are quick to follow. With Master/Slave Alarm Suppression, you can quickly identify the troublesome point and acknowledge all associated points, rather than handling each individually.
Using Master/Slave Alarm Suppression, you can define primary and secondary alarm point relationships.
These will be used to suppress notifications for alarms triggered by any master point. Operators can then focus on the cause of the alarm, rather than the downstream impact it's causing. They can also acknowledge a group of alarms rather than several individual alarms, simply by acknowledging the alarm on the master point.
Insider's Tip #3
Storm Alarm Suppression lets you suppress notifications of point-related alarms for specific priorities without defining primary and secondary relationships.
I hope this information helps you optimize your use of the alarm capabilities we provide. If you have questions or want to leave feedback for the team, share your thoughts below. As always, you can reach the Support Team by phone, email, or by logging in to My Survalent Customer Support Portal.
Biba & the Support Team
Vice President, Customer Care
As the Vice President of Customer Care at Survalent, Biba oversees the company's technical support and training departments. Her field experience with installation and commissioning of SurvalentONE applications aids in her current role where she works with her teams to develop customer course schedules and content, and help utilities solve issues to keep their networks running optimally.
Biba joined Survalent in 2007 as the General Manager of Survalent Europe and was responsible for overseeing the European office and expanding the company's regional presence.  Prior to Survalent, she was the Automation Department Manager at ELTEK doo with a hands-on role in system design, substation automation solutions and project delivery.  Biba holds an MBA from the University of Minnesota, and has a Bachelor of Science as an Electrical Engineer in Automation and Computer Science from the University of St. Cyril and Methodius in Macedonia.