You Don't Have To Be At Your Desk To Be In-The-Know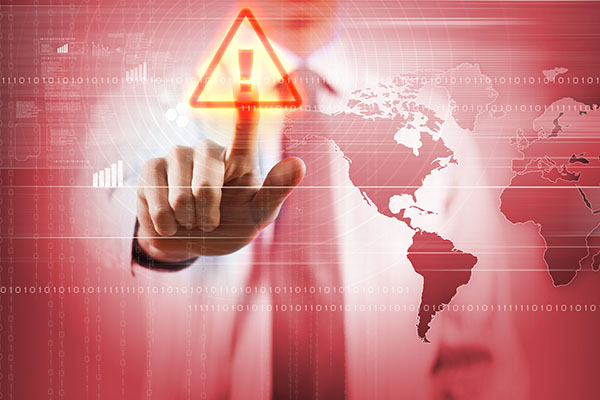 You can't always be in the control room but that doesn't stop issues from happening.
Whether you don't have a 24/7 control room, are a multi-tasking team member, are on a break, or are in a meeting, there's an ever-present risk that you can lose your awareness of faults and issues that arise within your network.
That's where Remote Alarm Annunciation comes into play and changes the game.
Designed to seamlessly integrate with SurvalentONE ADMS applications, Remote Alarm Annunciation keeps you and all designated stakeholders in-the-know, and empowers you to quickly take action on changes in your network no matter where you're located.
How does it work?
With Remote Alarm Annunciation, you can receive important alarms and alerts via email, phone, SNMP trap messages, paging, and text messages - reducing the risk that a message will go unnoticed. RAA can also notify specific groups or teams as alarms appear, and be set up to run on an automatic schedule after business hours.
Confirmation is as simple as acknowledging the alarm via SMS/text with a passcode. Should the first alarm go unacknowledged, you will receive a follow-up alarm to ensure you're on top of key issues.
What does that mean for end-users?
With Remote Alarm Annunciation, you can drastically reduce delays in responding to critical events. By making important information readily accessible and actionable in real time, you can be sure of a quick response to dangerous situations and faults, while keeping relevant stakeholders informed at all times. This doesn't just reduce risk, but also increases the effectiveness of your operations team.
Garkane Energy Cooperative
Utah-based Garkane Energy maintains an unmanned SurvalentONE SCADA system. Without control room operators to monitor their network in real time, alarms could go unnoticed.
To keep their situational awareness high, they rely on Remote Alarm Annunciation to keep stakeholders and team members updated on the status of their network at all times.
For example, Garkane's team get alerts on the activity status of generators or device lockouts within the network. The utility has configured their application to help determine fault locations on a remote line that runs to the North rim of the Grand Canyon. It relays relevant information by text message to linemen to help cut down travel time, and begin fixing the fault quickly.
Garkane has additionally set up Remote Alarm Annunciation to automatically send out alerts whenever a user logs into a device, giving their team added peace of mind while helping to secure the network.
Are you missing alarms? Learn more about Remote Alarm Annunciation here.