Reducing Residential Outages Has Never Been So Critical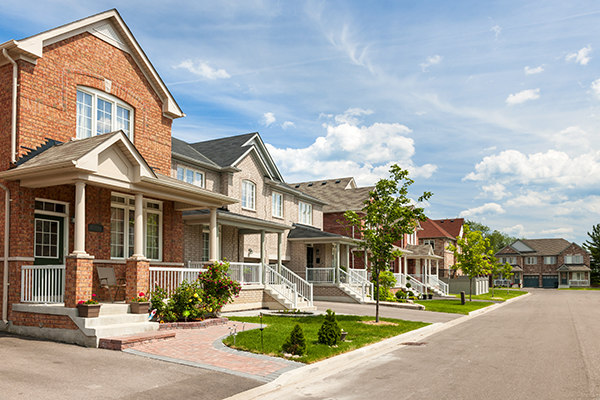 Never before has it been as important to reduce the impact of outages on your residential customers. Because of the COVID-19 crisis, the majority of society is working, learning, and sheltering at home without any immediate end in sight.
In these new and challenging circumstances, responding quickly to an outage in your utility's network doesn't just mean turning the lights back on.
It also means keeping students connected to their online classrooms. It means enabling employees to collaborate via online meetings and perform their job duties from home. And there's more – it means keeping everyone happy and entertained (no one wants to live with a teenager without any WiFi!). It could even be the difference in maintaining the wellbeing of people recovering from illness.
ADMS applications like an outage management system or Fault Location, Isolation & Service Restoration (FLISR) can help you maximize uptime no matter what the need may be, and can help you ensure residential outages are as short as possible.
How can OMS reduce outage durations?
With features like predictive outage analysis, an OMS can help quickly locate the probable fault location, allowing you to get started on restoration faster. Access to detailed outage information enables you to dispatch field crews within minutes of the first outage report, while real-time damage reports from field crews provides a first-hand account to the control room of the situation. This lets them assess the situation and send out the right specialists and materials required to resolve the situation as soon as possible.
A mobile component for OMS is key for keeping all stakeholders up-to-date. For example, the mobile component to SurvalentONE OMS, Mobile Crew, allows the control room to communicate directly with field crews and reduces the chance of miscommunication, as both teams see the same real-time network connectivity model. You can also receive real-time reports on restorative operations and up-to-the-minute Estimated Times of Restoration (ETOR). Your crews can interact with each other and the control room to coordinate response efforts, and get power restored to your customers quickly and efficiently.
Being able to narrow down the location of faults was an important consideration for Mid-Ohio Energy Cooperative because of their highly rural distribution network. Integrating an OMS with their SCADA and GIS data enabled them to significantly reduce outage durations – their System Average Interruption Duration Index (SAIDI) dropped from 128 minutes in 2009 to just 46 minutes in 2016. (Read the Mid-Ohio story here.)
An OMS doesn't just help you minimize the duration of outages in your network, however. It also improves transparency, leading to higher customer satisfaction.
An outage portal integrated with your OMS, for example, lets your customers report outages directly from the website – decreasing the strain on call centres. They can view important details like an ETOR to help them plan accordingly. Other options include the ability to receive updates on outages via social media, text, or telephone, keeping your customers in-the-know at all times.
An outage portal is a key component of Oakville Hydro's OMS. Their portal includes an outage map for customers to see affected areas, the cause of the disruption, and an ETOR. Using Integrated Voice Response (IVR) with their OMS has also helped the utility deal with the volume of calls coming in during outages and helps assure customers that the outage is being dealt with. (Watch the Oakville Hydro story here.)
Using FLISR to minimize the impact of outages
When outages occur, a FLISR solution can ensure that as few customers are affected as possible. FLISR automatically detects the fault, isolates the faulted area, and reroutes power to restore power to upstream and downstream customers within seconds.
This was the solution Central Georgia Electric Membership Corporation identified to keep the lights on for as many customers as possible during storm season. Since adding FLISR, their System Average Interruption Frequency Index dropped by 32% in the first year of FLISR operation, their SAIDI decreased by 50% within two years, and they estimate that field crews spend about 20% less time restoring outages. (Read the Central Georgia EMC story here.)
There's a lot riding on your utility's ability to minimize outage durations for residential customers right now. The COVID-19 curve will flatten and shelter in place practices will be lifted, but it's unclear if remote working and learning practices will become more commonplace in the future. Solutions like OMS and FLISR can help you keep your customers working and learning effectively – no matter where they are.
Learn more about SurvalentONE OMS, Mobile Crew, and FLISR.