Tips to help you quickly generate reports in SurvalentONE SCADA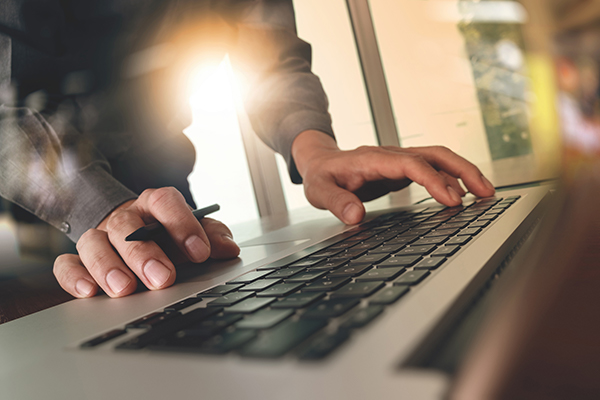 Utilities run on information. Every day, millions of data points are recorded from a wide range of devices and everyday operators run reports on that data. It's a vital process so we feel it's important that generating reports is fast and easy.
As Survalent's Technical Support team, our goal is to help you take advantage of all the capabilities our software offers, including the ability to quickly generate on-demand and periodic reports from SurvalentONE SCADA. Since this is one of the most popular requests we receive on the Support desk, I thought I'd share an overview of our reporting capabilities and some tips to help you get the precise information you need, when you need it.
Save and share information easily with flexible reporting options
Did you know that SurvalentONE SCADA gives you the freedom to choose the exact data sources and fields you need for both periodic and on-demand reports? Did you also know that you can define their format, determine when they'll be generated, and choose how they're distributed?
It's true. You can easily create reports in SurvalentONE SCADA using a PMacro. The first step is to select the database table you want to draw your information from. Next, you can specify the exact criteria for the report, including date parameters, real-time and historical data fields, and where or how to share the generated report.
Insider's Tip # 1: Avoid saving new reports over old ones by adding a time stamp to the name, thus ensuring a unique file name each time.
With SurvalentONE SCADA's scheduling facility, you can ensure reports will automatically generate at the best time and print to one or more specified printers, save to one or more directories on disk, or do both. You can even determine the format in which the report saves. Choose PDF for viewing, or save it in Microsoft Excel for further analysis or fine-tuning. You can also run a graphical report that features selected views of the SmartVU map, captured at each scheduled time.
Insider's Tip # 2: Reports are created from the active master. To avoid errors and eliminate lost files, ensure the active master has the rights to save to the selected directory. 
That takes care of planned reports but what about ad hoc information requests? We've got you covered there, too. With SurvalentONE SCADA's report editor tool, you can quickly create custom reports based on the database table, select the desired data fields, and define the criteria for retrieving records from the database table.
Search, sort, and manage all your network data with ease
We know that you have massive amounts of network data at your disposal for reporting purposes. We also understand that volumes of data can be a double-edged sword. On the plus side, you can identify significant events as well as correlations between alarms, measurements, and other variables, and use that information to improve operations and better inform decisions. For example, you can:
Augment or replace equipment
Improve network configurations
Revise control room and field procedures
Pinpoint the root cause of problems
Proactively identify issues
Enable statistics-driven recommendations
On the minus side, sorting and managing enormous amounts of data can be overwhelming and time-consuming. That's where our Archiver Reporting Application (ARA) comes to the rescue. An optional licensed application, ARA lets you quickly search through archived data, visualize results in tabular or graphical formats, generate reports, and export data for extended analysis —all from a web browser on your computer or mobile device. Reports on historical alarms and events can be set to generate automatically. Strong data encryption ensures transmissions are secure, even across public communication networks.
I hope I've given you some useful insight into SurvalentONE SCADA's reporting capabilities. If you have questions or want to leave feedback for the team, share your thoughts below, or reach out to us by phone, email, or log-in to My Survalent Customer Support Portal.
Biba & the Support Team
Vice President, Customer Care
As the Vice President of Customer Care at Survalent, Biba oversees the company's technical support and training departments. Her field experience with installation and commissioning of SurvalentONE applications aids in her current role where she works with her teams to develop customer course schedules and content, and help utilities solve issues to keep their networks running optimally.
Biba joined Survalent in 2007 as the General Manager of Survalent Europe and was responsible for overseeing the European office and expanding the company's regional presence.  Prior to Survalent, she was the Automation Department Manager at ELTEK doo with a hands-on role in system design, substation automation solutions and project delivery.  Biba holds an MBA from the University of Minnesota, and has a Bachelor of Science as an Electrical Engineer in Automation and Computer Science from the University of St. Cyril and Methodius in Macedonia.