Tips & Tricks for using SmartVU's Trend Graphs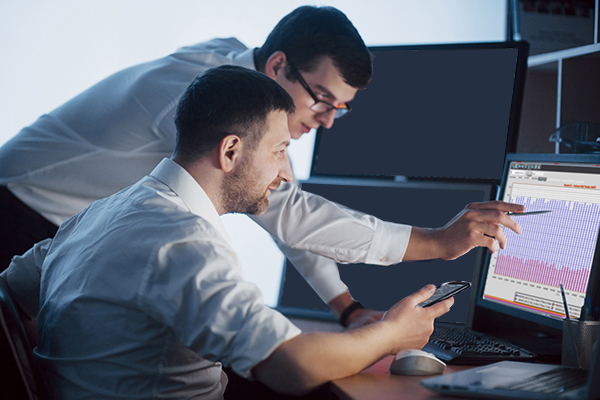 The surest way to prevent outages is to address issues before they occur. That requires access to real-time feeder data, historical data points, and baseline indices so you can identify when your network is trending toward an overload or breakdown state.
Survalent lets you bring this information together and visualize it in Trend Graphs, a SmartVU feature used with SurvalentONE SCADA. In today's blog, I'll share some new features and best practices you can use to optimize performance with Trend Graphs.
A brief overview
Trend Graphs visualize historical and real-time data to help you understand your system's normal state, show current performance, and identify trends and issues in your network.
For example, when monitoring at the substation level, Trend Graphs can illustrate when measurements are within operational limits or what the temperature of the transformer is (depending on the time of day). This helps you stay on top of the health and status of the substation, understand the capacity it's running at, and identify equipment that is over capacity or at risk of overloading.
Insider's Tip # 1: SmartVU has a new Monitoring function that is available from the menu on the right click of every point. With minimal setup, you can see a line plotting the graphs of the current value of the point. Use the Tool Tip to display the current value of any selected point in the Monitor-Quick Trend.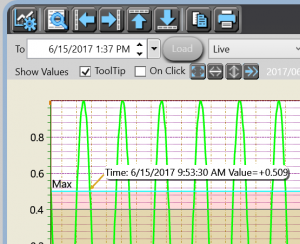 Trend Graphs are also useful when activating switching. With a timeline of feeder data, you can validate that current and voltage values are dropping to zero and there is no back feeding from other sources in the system before dispatching field crews for maintenance and repairs.
With Trend Graphs, you can:
Create real-time, ad hoc graphs off any point in a map by clicking on the Graphs icon and choosing from a list of all historical and ad hoc graphs available. You can embed ad hoc graphs into the map or save and recall them at any time.
Use the preset historical data option to display data from multiple historical datasets captured by any SurvalentONE application. Historical trend graphs are user-defined and stored for re-use.
Trend Graphs are flexible and easy to use. With no programming or setup required, you can quickly create new ad hoc graphs, define the timeline, and view values of up to 10 feeder points in a single, easy-to-read graph.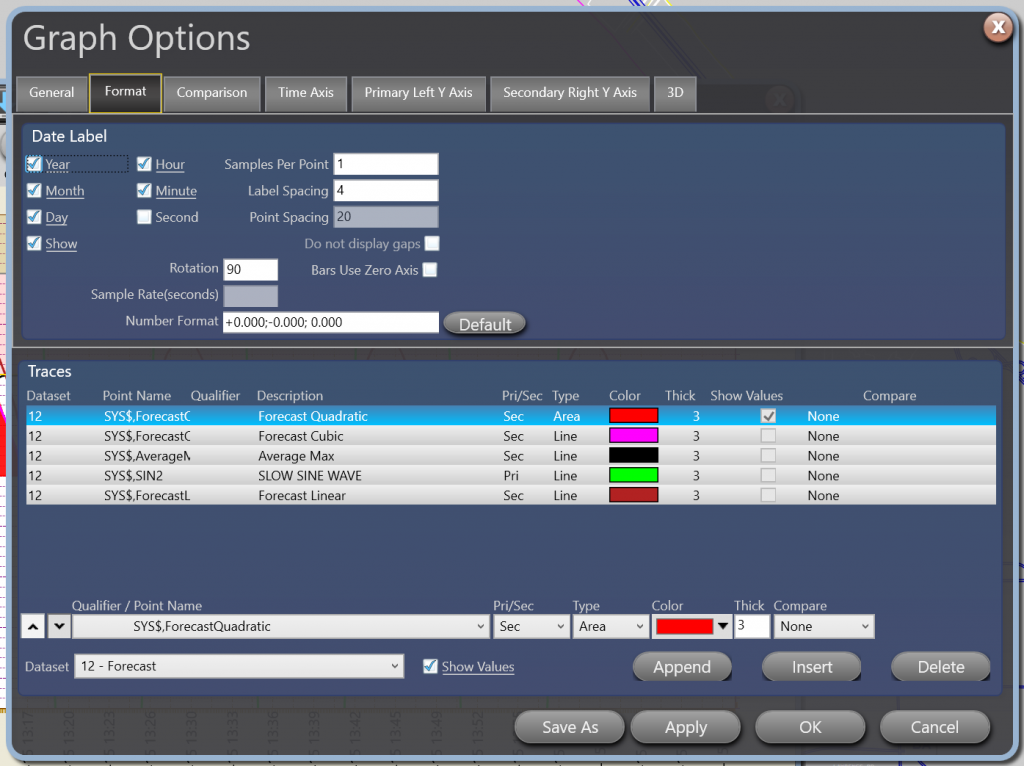 Now, let's look at what our new functionality and expanded mouse/keyboard controls let you do.
Define precise data parameters
Trend Graphs are created in the chart library. Here, you can pinpoint a specific area and display its values in a graph. You can then narrow down the area to see specific point values. This ability to be as granular as you choose improves the visualization of data, as well as the overall functionality and ease of use of Trend Graphs.  I'm sure customers will be pleased to hear that we're in the process of making it a standard feature in our drop-down menu.
Insider's Tip # 2: You can change the format of values and how they are displayed in the Graphic Options tab.
Easily select points to display
With our Zoom Bar enhancements, you can view values at a specific point in time by quickly selecting from a set of pre-determined points and scroll back to see the earliest logged information for the point. Choose a single point or compare data across multiple points to accurately forecast weather effects, load data, and power factor.
Zoom in and out to the level of detail you need with the mouse. With a left click of your mouse, you can move the time axis window or adjust its size.
Efficiently define content and format
With our expanded Graph Options, you can manipulate graph content from a single screen and format legend features, including lines, placement, display options, and colour. As a result, you can save valuable time on the set up and spend it where it really matters: comparing data and points quickly.
Display values on the graph
Instantly recognize network conditions with our On Click and Show Values options. Choose On Click to view the value of all selected points on a graph for easy identification of power peaks or losses. For optimal viewing, you can move the value box anywhere on the page. Select the Show Values option to associate 'Y' values directly with each point in the graph.
Insiders Tip # 3: To ensure data visibility, Show Values is only available for viewing shorter time frames, as illustrated in image below.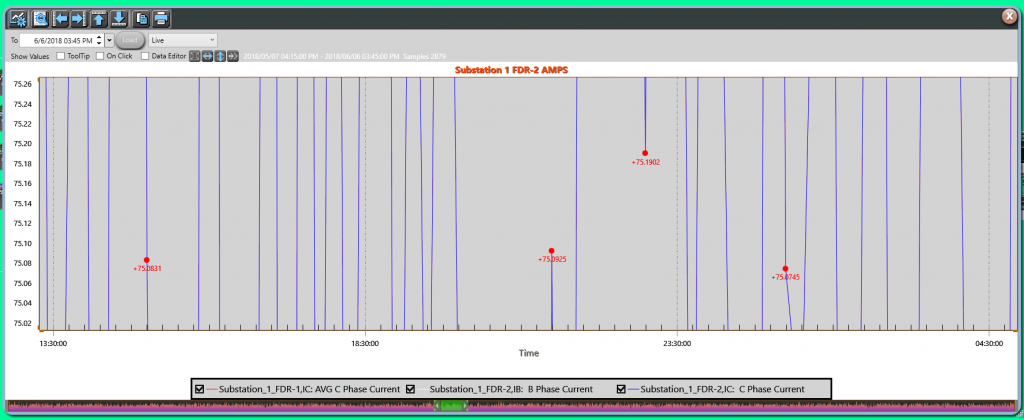 Set your preferences
Preference, process, and location impact the way you want to view your graph. You can now set your desired format for display values like dates, numbers, and time, as well as axis feature such as colour, width, samples, and grid intervals. You can also select dates for trace comparison.
Insiders Tip # 4: Save time by selecting the checkbox to automatically display the data editor on start-up. All point values are displayed in a list, rather than a graph, for easier copying.
I hope this information helps you make full use of the Trend Graph capabilities in SmartVU. If you have questions or want to leave feedback for the team, share your thoughts below, or reach out to us by phone, email, or log-in to My Survalent Customer Support Portal.
Biba & the Support Team