Modernize Your Network With A Single Platform Solution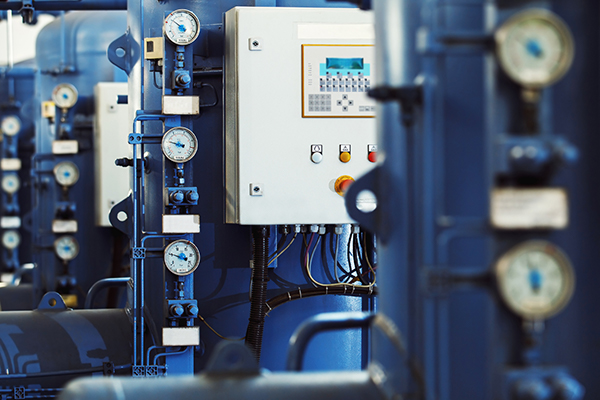 As mentioned in our featured article, ADMS should deliver a shared network model and a single user experience.
Many utilities are already migrating away from obsolete ADMS solutions to future-proof their operations. Often, they're looking for a centralized ADMS that streamlines the user experience and enables them to:
Improve reliability and resiliency
Increase productivity and efficiency
Enhance overall situational awareness
These benefits are key to adapting to the future of electric distribution. While changing SCADA systems and implementing advanced ADMS applications can be a daunting task, utilities are faced with more challenges today than ever before. In many cases, modernizing systems is necessary to meet customer expectations, maintain reliability in the face of increasingly severe storms, and integrate renewable power sources into the grid.
Bluebonnet Electric Cooperative
For example, when Bluebonnet Electric Cooperative found that their new ADMS system didn't live up to their expectations, they made the decision to replace it after just two years.
After evaluating their options, Bluebonnet chose SurvalentONE ADMS, which delivers the shared network model, integrated ADMS applications, and the single user interface they need to succeed.
With the SurvalentONE platform, Bluebonnet has gained the ability to see downstream devices, pinpoint fault locations, remotely reconfigure the network, and perform more accurate load forecasting. The common SmartVU interface lets them easily find data and perform actions, a marked improvement over the previous two systems.
Huntsville Utilities
Huntsville Utilities is another example of the value a shared network model and single view can bring to a utility. When looking for a new SCADA system, Huntsville prioritized finding a centralized Windows-based solution that could manage all three of their distribution networks. They sought a solution with a user interface that was well organized and intuitive, so that all stakeholders could quickly learn the system and perform their jobs more efficiently. Equally importantly, Huntsville needed a solution that would enable them to easily integrate ADMS applications, such as an outage management system and fault location, isolation, and service restoration software, in the future.
With SurvalentONE SCADA, Huntsville administers their electric, gas, and water networks through a single software system and computer hardware platform. Thanks to their commitment to centralization, they operate at a lower cost and greater efficiency than utilities that maintain separate solutions for their electric, gas, and water networks.
Look out for the next featured article in our ADMS series, discussing capabilities to guide the control room through the safe maintenance and restoration of power during storms and outages.