Proactively resolve outages with advanced outage management capabilities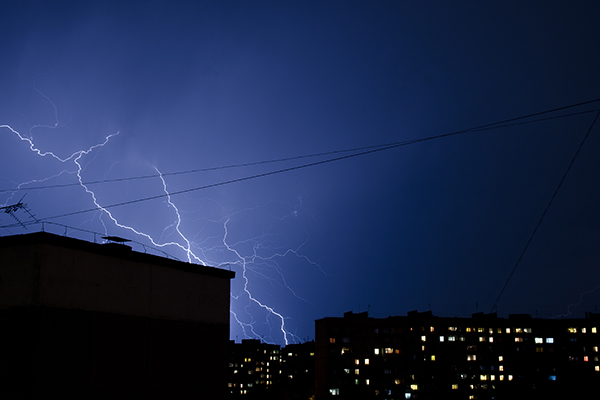 Outages may be a fact of life but that doesn't mean you're powerless against them. With the right information and communication capabilities in your outage management system, your control center can play an active role in minimizing their frequency, duration, and impact.
Welcome back to our blog series discussing the SurvalentONE ADMS platform's ability to increase the safety and reliability of your power supply. If you've just discovered our blog, check out our previous posts to learn more about FLISR; Dynamic Voltage Regulation and Power Factor Control; and SmartVU, Product Development System, and Data Forwarding.
This week, we'll share how SurvalentONE OMS, our integrated outage management system, provides a centralized source of information and functionality to help you:
Empower operators and dispatchers to make better, fact-based decisions
Enable proactive maintenance and initiate repair activities faster
Enhance communication with all stakeholders
(Learn how Oakville Hydro uses SurvalentONE OMS to better manage outage-related activities and deliver real-time information to customers.)
Empower operators and dispatchers to make better, fact-based decisions
The most accurate, timely decisions are based on a holistic understanding of your distribution grid's current state, its history, and work currently underway. This principle guided many enhancements to our outage management capabilities, which enable your team to better collect, document, visualize, and use comprehensive information in their outage management processes. Your team can:
Better understand the type, location, and status of jobs. Users can filter jobs by type and status and view the results as icons on the map.
View the call, outage and service history of a customer. They can review the history of call records from a meter, as well as the service history of meters or streetlights, along with key details such as time of the first call or ticket creation, number of calls, type (i.e. outage, service, emergency), description, and comments. They can also export the service history to CSV or PDF for reporting purposes.
Quickly access network and device information. Operators can now view a list of all power-off meters in the system with details such as the service address, status, transformer number, and connect/disconnect status. They can also view more information about streetlights including ownership, addresses, and lamp types.
Stay on top of important KPIs. Users can incorporate current and historical information into outage management decision-making, with new KPIs available on sustained and momentary outages cases, emergency and service tickets and calls, outage calls, and outage portal access.
Greater situational awareness in the control room. By being able to view comprehensive damage reports from the field, control room operators and dispatchers can now make more informed decisions about what the next steps should be.
Track all changes. Satisfy auditors with a secure record of dispatcher edits and actions in the outage management system, including changes to cases, tickets, call records, jobs, and damage reports.
Enable proactive maintenance and initiate repair activities faster
SurvalentONE's outage management capabilities help you maximize uptime through preventative action and faster response times. Ensure proactive inspections of locations and assets on your smart grid, particularly those whose KPIs indicate they may be at risk. When outages are unavoidable, you can reduce their durations by quickly identifying the location and dispatching repair teams.
Create inspection tours. Dispatchers can define any number of waypoints to be assessed for damage, faults, or asset management purposes, and then assign crews, instructions, and details for the unmanned aerial vehicle, if appropriate.
Conduct planned outages with switch orders. Operators can specify the planned time of execution for switch orders and corresponding restoration orders so you can inform your customers in advance of planned outages.
 Enhance communications with all stakeholders
Transparency is a critical factor in reducing outages and minimizing customer complaints. With our enhanced outage management capabilities, your customer service reps, field crew, control room operators, and customers can easily access and share information.
Set your CSRs up for success. Help your CSRs address customer concerns by providing outage and call history information for service locations, including the start time, duration, total number of affected customers, cause, and call record details. CSRs also have the option of pinging meters to determine their current status.
Deliver outage information by email. Keep key internal stakeholders, local government, emergency responders, and media on the same page with outage information emailed directly from SurvalentONE OMS.
Share service area information and KPIs in the Customer Outage Portal. Keep customers informed with a visual representation of the service area and a summary of the total number of outage cases, how many customers were affected, and how many are still out of power.
Define alarm points and zones. Specify which alarm points and zones will be used when outage management alarms are raised to ensure that the right people will see it.
Click here to learn more about SurvalentONE's outage management system.
If you have questions on outage management or want to leave feedback for the team, share your thoughts below. We'd love to hear from you.
Young
As Chief Technology Officer, Mr. Ngo is responsible for delivering the company's technology, product vision, strategy, and roadmap.
Prior to joining Survalent, Mr. Ngo served as President & CEO at Kinetics Solutions where he oversaw the company's vision and strategy, product commercialization, strategic partnerships, and operations. He also held leadership positions in the power management and advanced magnetics manufacturing industry for Kinectrics Inc., and Honeywell international Inc.
Mr. Ngo holds an Executive Master of Business Administration, Marketing/Finance from Columbia University. He also holds both a Master of Science, Electrical Engineering and a Bachelor of Science, Electrical Engineering from Stevens Institute of Technology.